Leyendas del rock resuenan en medio del gótico sureño con elenco estelar de Netflix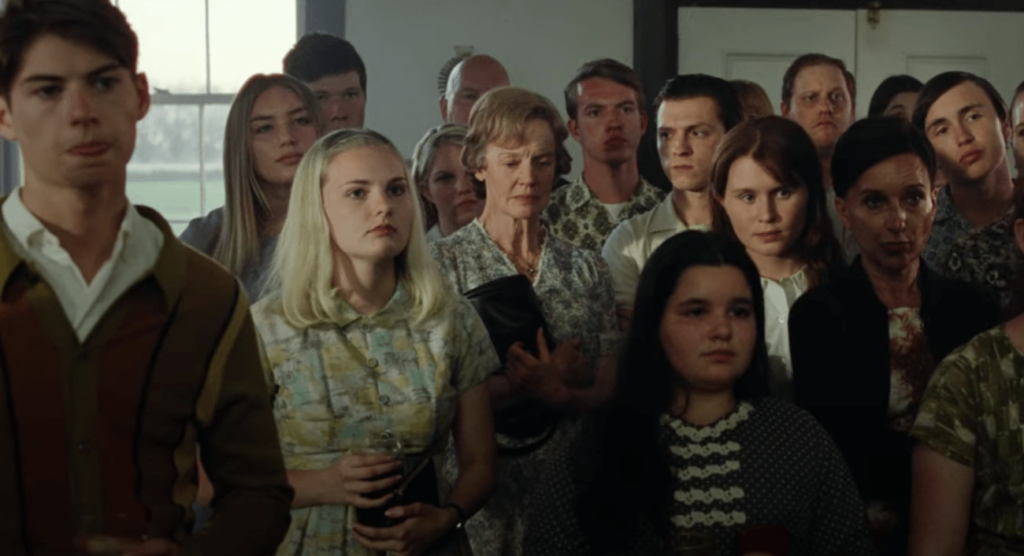 The Devil All The Time es la adaptación de la novela best seller homónima de Donald Ray Pollock, dirigida por Antonio Campos (Simon Killer) y con gran elenco: Tom Holland, Robert Pattinson, Bill Skarsgård, Riley Keough, Jason Clarke, Sebastian Stan, Haley Bennett, Harry Melling, Eliza Scanlan y Mila Wasikowska.
---
Por Rodrigo Vega
Follow @mrwritor
La historia de The Devil All The Time atraviesa dos décadas y muchos personajes que giran en torno a Arvin Rusell (Tom Holland) y ambientada después de la Segunda Guerra Mundial en el sur de Estados Unidos, puntualmente entre Ohio y West Virginia.
La música compila varios artistas importantes del rock sureño entre los cuales destacada el talentoso Pokey LaFarge quien también actúa en la película. Sus canciones "Wash us in the Blood" y "Banks of the Ohio" son los singles promocionales de la banda sonora.

La música incidental fue compuesta por Saunder Jurriaans y Danny Bensi, colaboradores del director Antonio Campos y compositores en las series Ozark y The OA.
Entre los 18 tracks de la banda sonora destacan "Little Bessie" por The Stanley Brothers; "Put It Off Untill Tomorrow" por Bill Phillips; "Wings Of A Dove" de Ferlin Husky; "Young Love" por Sonny James y "Honeycomb" de Jimmy Rodgers; entre otros.
Este compilado se ubica entre grandes bandas sonoras como O Brother, Where Art Thou? e Inside Llewyn Davis. Impecable.


Tracklisting:

Knockenstiff, Ohio (score) – Saunder Jurriaans and Danny Bensi
Washed In The Blood – Pokey LaFarge and Harry Melling
Hillbilly Boogie – The Delmore Brothers
Little Bessie – The Stanley Brothers
Orphans – Saunder Jurriaans and Danny Bensi
The Three Bells – The Browns
Put It Off Until Tomorrow – Bill Phillips with Dolly Parton
Delusions – Saunder Jurriaans and Danny Bensi
Wings Of A Dove – Ferlin Husky
Honeycomb – Jimmie Rodgers
Young Love – Sonny James
Up, Up, Up – Saunder Jurriaans and Danny Bensi
He Says The Same Things To Me – Skeeter Davis
Funny How Times Slips Away – Billy Walker
Sinners – Saunder Jurriaans and Danny Bensi
Wishful Thinking – Wyn Stewart
Banks of the Ohio – Pokey LaFarge
Backwards & Forwards – Saunder Jurriaans and Danny Bensi