HBO continúa con excelentes retratos de la adolescencia moderna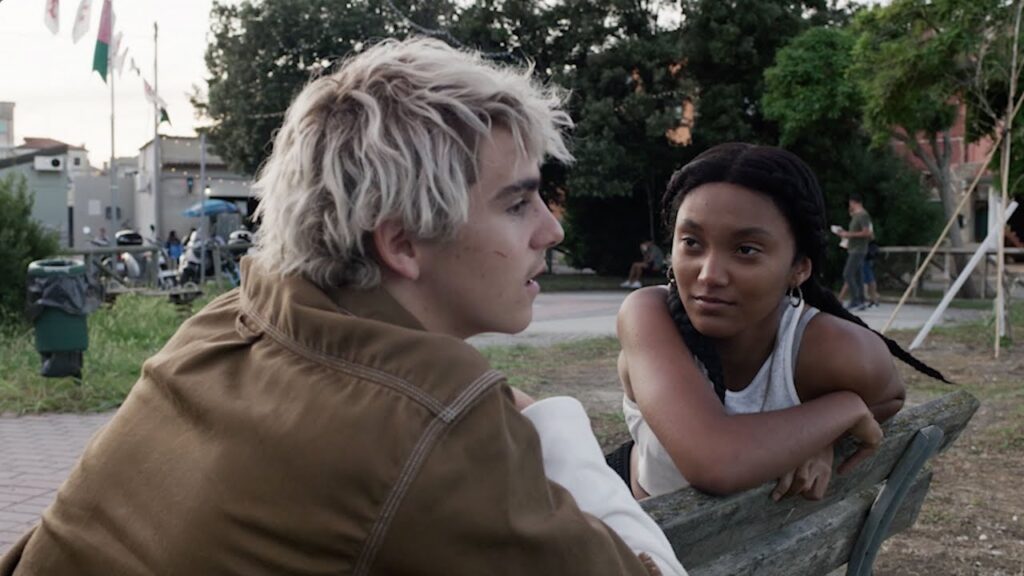 We Are Who We Are, la nueva serie concebida y dirigida por Luca Guadagnino (Call Me By Your Name), llega a la pantalla de HBO con un elenco joven y talentoso que parece llenar el espacio que este año dejó libre Euphoria.
---
Por Rodrigo Vega
Follow @mrwritor
La historia de We Are Who We Are sigue a jóvenes que crecieron en una base militar en Italia y su viaje de autodescubrimiento de una forma menos explícita y autodestructiva que Euphoria, pero igualmente vívida y deslumbrante. Cuenta con las actuaciones de Kid Cudi, Chloë Sevigny y un brillante Jack Dylan Grazer.
Parte del mundo adolescente está marcado por la música. El compositor es nada menos que Blood Orange (Devonté Hynes), quien trabajó con Gia Coppola en la música de Palo Alto, creando en piezas incidentales a pedido del director, desde tracks de piano y base electrónica, hasta una pieza que recrea la música de Schubert con sintetizadores. Incluso el músico hace un cameo en la serie ofreciendo un recital. Podremos escuchar esta música tan pronto salga el compilado oficial.


La selección musical incluye canciones como "Three Weeks And Still I'm Outta My Mind" por John Adams; "Why Must The Show Go On" por Giorgio Moroder; "L'Ultima Festa" por Cosmo; "Wasting My Time" por Klaus Nomi; "Sayonara" por Ryuichi Sakamoto; entre otros.

La banda sonora tendrá 12 tracks de Blood Orange además de composiciones de Julius Eastman y John Adams. Además se lanzará un compilado con tracks de Radiohead, Prince y tres canciones en vivo de Blood Orange.
Realmente un regalo para fans de Luca Guadagnino, los soundtracks indie rock y amantes de compilados con diversidad de artistas y clásicos.

We Are Who We Are (Original Series Score) tracklist:
01. Devonté Hynes – 'The Long Ride II'
02. Devonté Hynes – 'Let Yourself Go I'
03. Devonté Hynes – 'Let Yourself Go II'
04. Devonté Hynes – 'The Last Day'
05. Devonté Hynes – 'Fraser's Bedroom'
06. Devonté Hynes – 'He Just Left'
07. Devonté Hynes – 'Notte Transfigurata I'
08. Devonté Hynes – 'The Long Ride I'
09. Devonté Hynes – 'Good Job, Soldier'
10. Devonté Hynes – 'Body of Me'
11. Devonté Hynes – 'Amorous Love'
12. Devonté Hynes – 'Notte Transfigurata II'
13. Julius Eastman – 'Stay On It'
14. Julius Eastman – 'Gay Guerilla'
15. John Adams – 'Century Rolls: II. Manny's Gym'
16. John Adams – 'Two Fanfares for Orchestra: Short Ride in a Fast Machine'